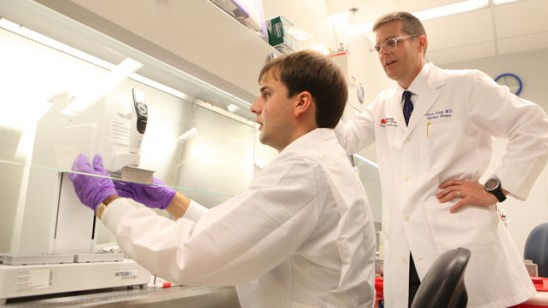 The Tennessee Department of Health has now reported a total of 1,246,815 cases of COVID-19 across the state, up 2,445 cases on Thursday from 10,024,136 new test results — a 10.4-percent positivity rate.
Of the total number of cases, 15,507 people have died — with 61 deaths reported in the past 24 hours.
The number of active cases in Tennessee has decreased 40 percent in the past two weeks, with state health officials reporting that 33,096 individuals are currently infected with the coronavirus.
The number of patients hospitalized within the state has fallen 32 percent in two weeks, with 2,022 people now being treated for illness caused by the virus.
In terms of capacity, the state reports that 11 percent of inpatient beds and 8 percent of ICU beds remain available. Nearly 69 percent of the state's ventilator supply is still available.
So far, 3,210,429 Tennessee residents have been fully immunized against COVID, which amounts to 47 percent of the state's total population of about 6,910,000. More than 144,000 vaccine doses were administered during the past week, an increase from the figure of last week.
A total of 6,921,009 doses have been administered across the state.
Nashville has fully immunized 56.2 percent of its total population and administered more than 821,000 doses thus far. The Davidson County population is an estimated 715,000.
AstraZeneca seeks approval of VUMC-discovered antibodies
Biopharma company AstraZeneca has requested emergency use authorization from the U.S. Food and Drug Administration for an antibody combination developed at Vanderbilt University Medical Center to protect against COVID-19.
The monoclonal antibodies would be administered to prevent severe illness of COVID-19 in infected individuals, reducing the risk of developing symptoms by 77 percent in its phase 3 clinical trial, according to a press release.
Director of the Vanderbilt Vaccine Center James Crowe called the single-shot preventative a "game changer" for at-risk patients in the pandemic. His peer, associate director Robert Carnahan, said, "the near-term availability of AZD7442 comes at an opportune time. It is clear that we need additional solutions beyond vaccines to protect those most vulnerable members of our society, such as the immunocompromised."