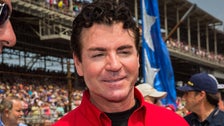 Ex-Papa John's CEO and pizza chain founder John Schnatter is weighing in on what gave the company's buyers "better pizza" and "better ingredients."
Schnatter reported that quality, services and tradition push a business right before suggesting a single ingredient that manufactured Papa John's thriving.
"We built the whole firm on conservative values. Conservative ideology has two of the most crucial characteristics: fact and God," Schnatter claimed.
"If you operate your life on principle… you're heading to gain."
Schnatter spoke during a "Back to the 1970s" section at CPAC on Thursday, and he cryptically claimed there are "five entities" that command the media, academia and "everything else." He didn't say what he thinks the five entities are.
It is not the very first time the previous CEO has built puzzling statements.
The Fort Information