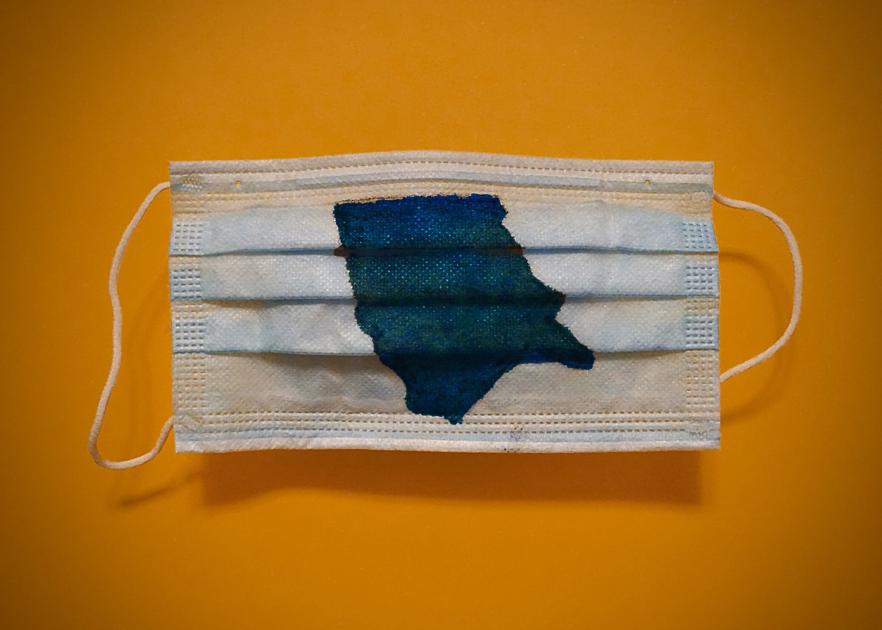 The resurgence of COVID-19 has subsided in Moore County following weeks of steadily worsening trends fueled by the highly contagious delta variant.
The daily percentage of tests returning positive stood at 11.7 percent on Friday, down from 17.7 percent a month earlier. The county saw a weekly average of about 32 new cases for the seven days ending Friday, down from nearly 64 daily infections on Sept. 8.
FirstHealth of the Carolinas is also seeing a drop in coronavirus-related hospitalizations across its multi-county system, which had been strained throughout August and much of September. Thirty-three people were being treated for infections at FirstHealth hospitals on Friday, with the majority of those patients at FirstHealth Moore Regional Hospital in Pinehurst. A month earlier, the system had 83 infected patients.
Matt Garner, public information officer for the Moore County Health Department, said that while the numbers are encouraging, the community must "remain vigilant" to prevent another spike in cases.
"If we keep doing what we're doing and not resting on our laurels as we push forward, we can hopefully see those numbers continue to decline," Garner said in a phone interview. "That means continuing to wear masks in public spaces and continuing to maintain social distance as best as possible. It means getting tested and adhering to quarantine guidelines if you are exposed."
The county's metrics remain higher than they were in the spring and beginning of summer. The delta-driven surge caused the virus to spread at levels not seen since the peak of the pandemic last winter, when vaccines were not available to the general public.
About 52 percent of the county's population is now fully vaccinated against COVID-19, according to the N.C. Department of Health and Human Services. Still, vaccine hesitancy has persisted among many residents who work in high-risk settings.
FirstHealth, the county's largest private employer, announced last month that all staff members, vendors and volunteers would be required to get vaccinated by Nov. 19. Despite the mandate, about a quarter of the system's employees have yet to receive their shots.
"Since the requirement was announced on Sept. 22, 75 percent of our staff are now compliant with the vaccine requirement policy and numerous more staff have indicated they plan to receive the vaccine," Emily Sloan, director of public relations for FirstHealth, wrote in an email to The Pilot. "We are holding weekly walk-in COVID-19 vaccine clinics around the system for our staff over the next several weeks. We expect the percentage [of vaccinated employees] to continue to increase over the coming weeks."
All of the currently available vaccines have shown to be effective in preventing serious illness. Of the 35 people hospitalized with COVID-19 across the FirstHealth system on Thursday, the vast majority were unvaccinated.
"If you do happen to get infected, your chances of having a severe case that results in hospitalization or death are going to be much, much lower if you're vaccinated," Garner said. "We've seen that with the data that we're getting from FirstHealth and other hospital systems. It's showing that across the board."
Holiday gatherings are believed to have exacerbated the spread of the virus last winter. With Thanksgiving and Christmas around the corner, Garner said "now is the time" for unvaccinated residents to roll up their sleeves.
"We want folks to be able to enjoy themselves and enjoy time with their families without having to worry about this, but unfortunately it's something that you've got to keep in mind," he said. "It's especially important to be careful around older folks who are more susceptible should they become infected. That might mean wearing masks, having your event in an open or well-ventilated area, getting tested beforehand and making sure your guests are vaccinated."
FirstHealth Giving Boosters
FirstHealth of the Carolinas will begin offering booster shots next week to certain residents who have been vaccinated against COVID-19.
People with underlying medical conditions, individuals over 65 and workers in high-risk settings are eligible for boosters if they received their second dose of Pfizer's coronavirus vaccine at least six months ago. The shots will be administered by appointment on Tuesday and on Oct. 19 at the Fair Barn in Pinehurst. Appointments can be scheduled online at FirstHealth.org/Shot.
Booster shots are also available by appointment at the Moore County Health Department in Carthage. Eligible residents can schedule appointments by calling 910-947-SHOT from 8 a.m. to 5 p.m. on weekdays.
The Food and Drug Administration has not yet authorized boosters for people who received the vaccines developed by Moderna and Johnson & Johnson.
More Deaths Recorded
The Moore County Health Department recorded five new coronavirus-related deaths this week.
Garner said the deceased individuals include three women in the "25 to 49 age group," making them among the youngest residents to perish since the start of the pandemic. One of the women, a Black resident, died on Oct, 5, Garner said, while the other two women, who were both white, died on Sept. 29.
The other deaths announced this week involve an American Indian woman who died on Oct. 2 and a white man who died on Sept. 29. They were both in the "65 to 74 age group," according to Garner.
COVID-19 has now claimed at least 242 local lives in Moore County. About 1.8 percent of the county's infections have been fatal.