Victorian health authorities expect the state will soon reach a peak of new COVID-19 infections, if it hasn't already, but have warned the state's hospitalisations could continue to climb into February.
Key points:
There are 245,040 cases officially recorded as active in the state, with many more people expected to have the virus in reality
The Chief Health officer says hospitalisations will reach a peak next month
The Australian Education Union is pushing for further testing and better ventilation to be introduced in schools
The number of people with COVID-19 in Victorian hospitals has risen to 1,229, up from 1,114 reported on Sunday, and the state has recorded a further six deaths.
Of the patients in hospital, there are 129 in intensive care, 38 of whom are receiving ventilation.
The state officially recorded 22,429 new COVID-19 infections on Sunday. The true number of new cases in the community could be much higher as a result of immense pressure on overwhelmed testing networks.
The new cases were reported from 12,059 PCR results and 10,370 at-home rapid antigen tests.
Chief Health Officer Brett Sutton said despite the high number of infections in the community, the rate of new cases was soon expected to fall, as seen in countries like the United States, United Kingdom and South Africa.
"But we've got a high proportion of PCR tests coming back positive, so it does mean there are a lot of people out there who don't know their status."
Hospitalisations and ICU admissions, however, are expected to increase over the coming weeks before reaching a peak "sometime in February".
Professor Sutton said that prospect meant Victorians, particularly the elderly, should prioritise getting their booster dose as soon as possible.
Two doses of a COVID-19 vaccine are still effective at reducing the risk of serious illness after being exposed to the Omicron strain, but three doses are much more effective at preventing infection.
"Those hospital numbers are going to increase. There's a lag compared to our daily case numbers, and over the next few weeks we will see hospital numbers go up," Professor Sutton said.
There are now at least 245,040 active cases in the state.
Six more deaths takes the toll since the pandemic began to 1,700.
Rapid tests delivered to vulnerable workers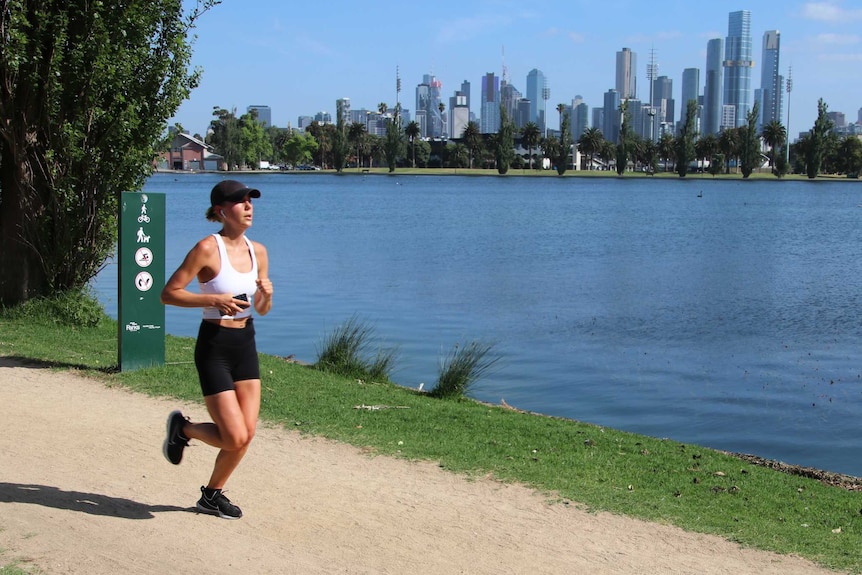 The Victorian government has begun distributing rapid antigen tests (RATs) to workers in sensitive settings like health and aged care, and to people with pre-existing conditions.
Yesterday, a major delivery of 3 million tests arrived from a bulk order of 44 million.
More tests are expected in the coming month, with some to be delivered to multicultural and multi-faith community organisations.
The delivery is expected to ease pressure on the state's PCR testing system, which has been inundated by the surge of Omicron cases.
Health officials have urged Victorians to use RATs for COVID diagnoses, but nationwide shortages have made finding the kits at pharmacies and supermarkets extremely difficult.
Free rapid tests have been offered in Victoria at PCR testing sites over the past month, and the latest delivery is expected to further support the state's self-reporting strategy.
They will remain available at a price in retail outlets.
About 24 per cent of Victorian adults have received three doses of a vaccine so far.
Teachers' union pushes for safer classrooms
The Australian Education Union has warned that better testing and better ventilation needs to be put in place to ensure classrooms are safe, as Victorian students prepare to return to school at the end of the month.
Some states like Queensland have decided to delay the start of the school year to allow more kids to get vaccinated amid rising Omicron infections.
But Education Minister James Merlino said Victoria planned to start on schedule.
Jeff Gray from the Education Union said he hoped new measures were put in place before the beginning of the school term.
"We we want our staff to be confident that they're going into a safe and healthy workplace, and that as much as possible, what could be reasonably done is being done before school starts again," Mr Gray said.
Last year, the Victorian government began installing air purifiers in classrooms in an effort to reduce transmission and the rollout will continue in term one.
Loading form…